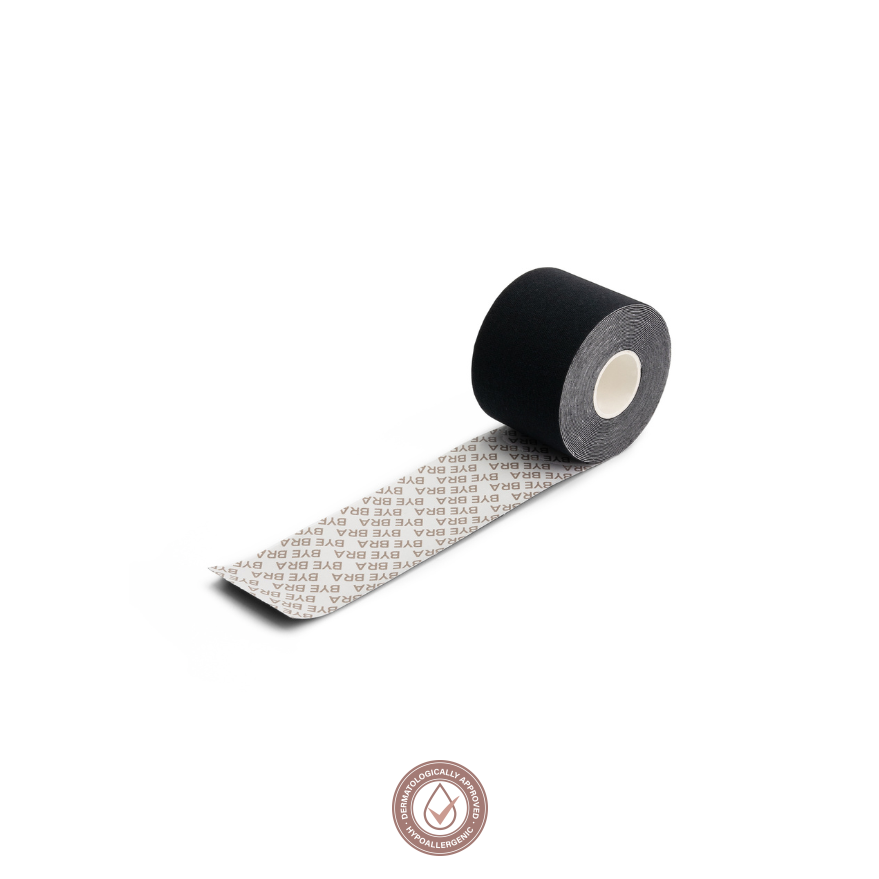 Body Tape 5cm x 5M – Black
$23.95
In stock
Free Delivery
Free delivery from 75$
See our Free Delivery page for more details
Delivery
Standard
Express
NL
€6,99
1-2 days
n/a
EU
€6,99
3-6 days
€14,99
1-2 days
Rest of Europe
€9,99
3-6 days
€14,99 – €29,99
1-2 days
US & Canada
€9,99
5-9 days
€19,99
2-4 days
Rest of world
€11,99
6-12 days
€24,99 – €34,99
2-4 days
Your exact delivery charge will be displayed at check out.
Please click here for our full list of delivery destinations.
Please notice that standard delivery will be tracked on untracked at seller discretion. Express delivery is always tracked
Returns
See our returns page for more information
Product Details
Stretchy and breathable, the Bye Bra Body Tape feels like a second skin.
Dermatologically approved & Hypoallergenic
High quality and long-lasting adhesive
Sweat and water-proof
Extra-wide
Suitable for any cup size
Available in 3 colours
1 Roll 5cmx500cm
Please note that for hygienic reasons, this product cannot be returned.
Composition
Tape:93%Cotton 5% Spandex,2% acrylic copolymer adhesive
CARE
Do not wash, do not bleach, do not iron, do not tumble dry, do not dry clean.

Size & Fit
One-size suitable for cup sizes A-F+