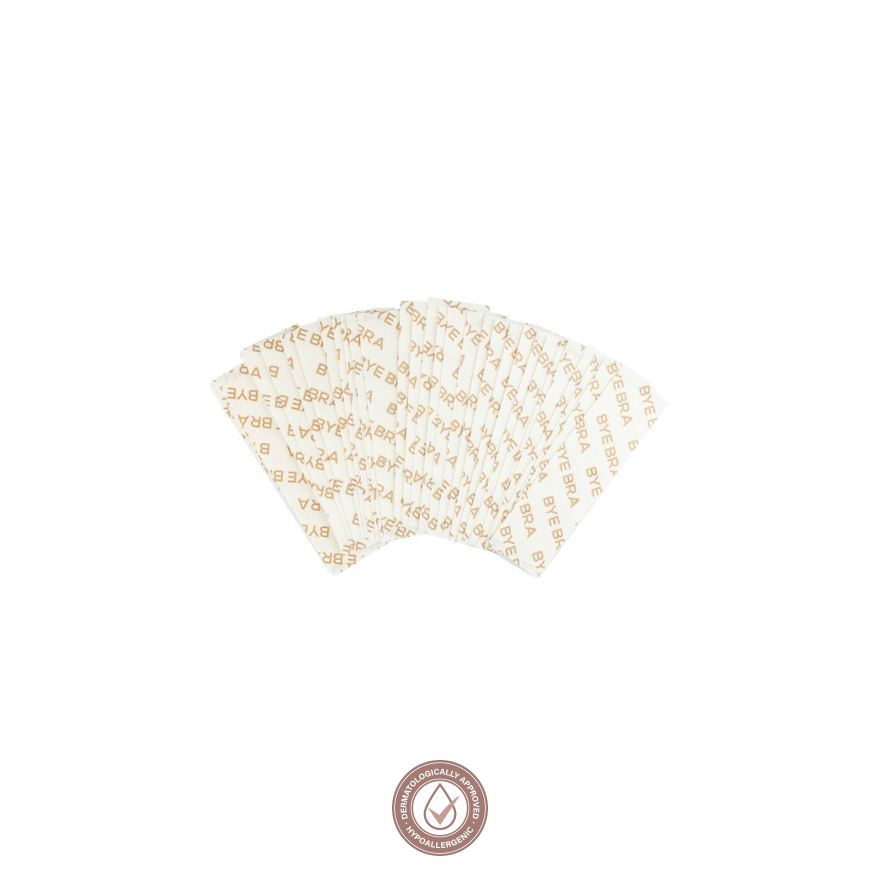 Dress Tape
$15.55
In stock
Free Delivery
Free delivery from 75$
See our Free Delivery page for more details
Delivery
Standard
Express
NL
€6,99
1-2 days
n/a
EU
€6,99
3-6 days
€14,99
1-2 days
Rest of Europe
€9,99
3-6 days
€14,99 – €29,99
1-2 days
US & Canada
€9,99
5-9 days
€19,99
2-4 days
Rest of world
€11,99
6-12 days
€24,99 – €34,99
2-4 days
Your exact delivery charge will be displayed at check out.
Please click here for our full list of delivery destinations.
Please notice that standard delivery will be tracked on untracked at seller discretion. Express delivery is always tracked
Returns
See our returns page for more information
Product Details
Dermatologically approved and hypoallergenic
Our Dress Tape enables you to wear more revealing clothing outfits without exposing your bra or too much skin during movement.
The protective layers of the strips ensure they do not stick to each other before usage.
20x double-sided strips
Made in The Netherlands
Single use
Please note that for hygienic reasons, this product cannot be returned.
Composition:
50% acrylate adhesive, 50% polyethylene film
CARE
Always apply on clean and dry skin with no oils, creams, lotions or any other cosmetics. Before you apply the strips, ensure that the skin is dry and clean of any creams, moisturisers, etc.
Do not wash, do not bleach, do not iron, do not tumble dry, do not dry clean

Size & Fit
One-size tape strips – 23mm by 82mm each