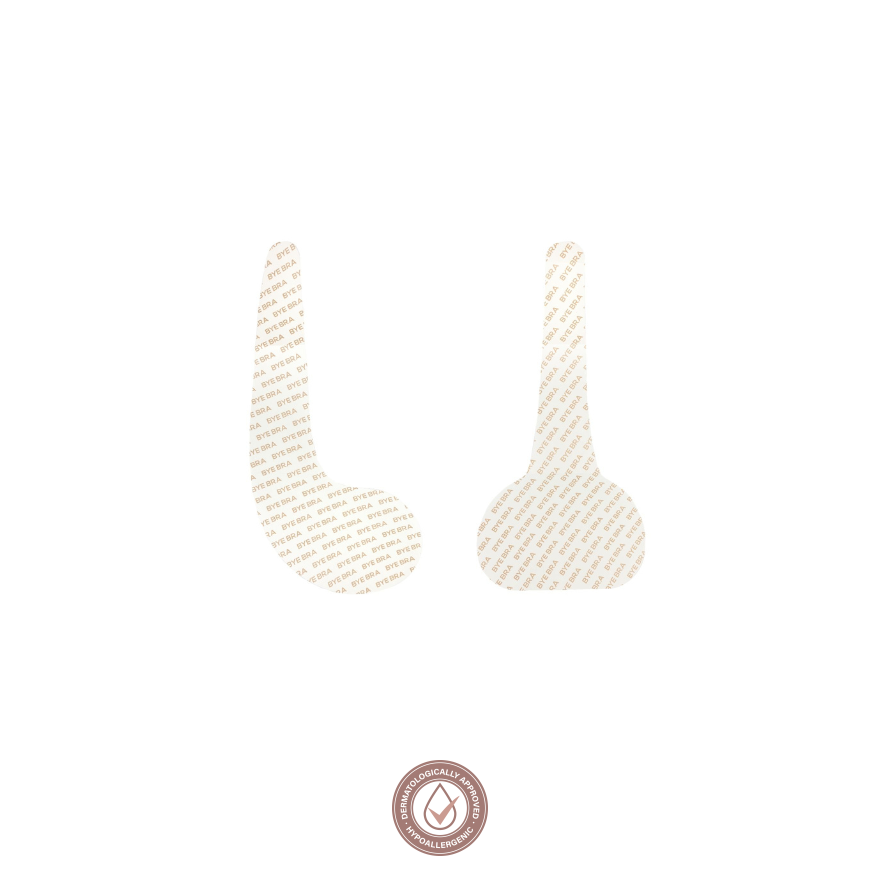 Perfect Cleavage Tape + Satin Nipple Covers A-F
$39.55
In stock
Free Delivery
Free delivery from 75$
See our Free Delivery page for more details
Delivery
Standard
Express
NL
€6,99
1-2 days
n/a
EU
€6,99
3-6 days
€14,99
1-2 days
Rest of Europe
€9,99
3-6 days
€14,99 – €29,99
1-2 days
US & Canada
€9,99
5-9 days
€19,99
2-4 days
Rest of world
€11,99
6-12 days
€24,99 – €34,99
2-4 days
Your exact delivery charge will be displayed at check out.
Please click here for our full list of delivery destinations.
Please notice that standard delivery will be tracked on untracked at seller discretion. Express delivery is always tracked
Returns
See our returns page for more information
Product Details
Dermatologically approved and hypoallergenic
The tape is made from 3M medical adhesive
The nipple covers are made from Henkel
Lifting the breasts from the side, towards the center of the chest, for a boosted cleavage effect.
Ideal for deep plunge, V-necked, halter- and cross-strap clothing styles.
The 'L', lifts the breast and turns it inwards to create cleavage
The second tape, the inverted 'T', adds the final support
Single use
Please note that for hygienic reasons, this product cannot be returned.
Composition
Tape: 77% aolyethylene film, 23% acrylic copolymer adhesive
Nipple covers: 60% polyester, 40% polymeric adhesive
Care
Always apply on clean and dry skin with no oils, creams, lotions or any other cosmetics. Do not wash, do not bleach, do not iron, do not tumble dry, do not dry clean