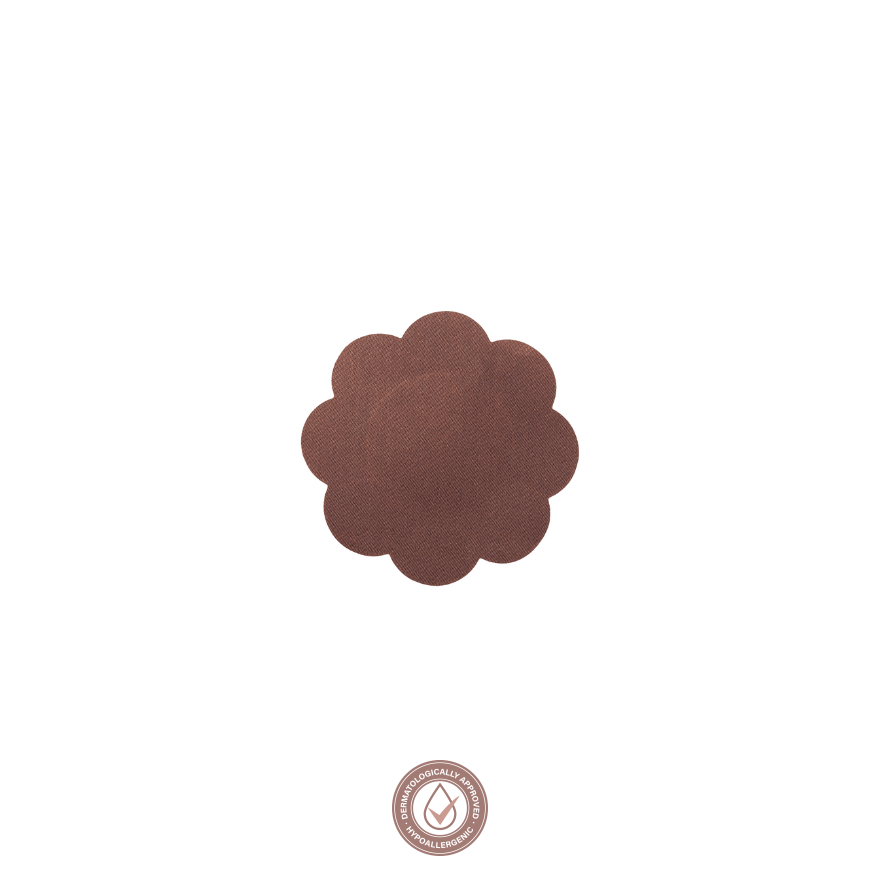 Satin Nipple Covers Brown – 3 pairs
$11.95
Free Delivery
Free delivery from 75$
See our Free Delivery page for more details
Delivery
Standard
Express
NL
€6,99
1-2 days
n/a
EU
€6,99
3-6 days
€14,99
1-2 days
Rest of Europe
€9,99
3-6 days
€14,99 – €29,99
1-2 days
US & Canada
€9,99
5-9 days
€19,99
2-4 days
Rest of world
€11,99
6-12 days
€24,99 – €34,99
2-4 days
Your exact delivery charge will be displayed at check out.
Please click here for our full list of delivery destinations.
Please notice that standard delivery will be tracked on untracked at seller discretion. Express delivery is always tracked
Returns
See our returns page for more information
Description
Dermatologically approved and hypoallergenic
The perfect solution to conceal and protect visible nipples
Henkel adhesive
Sweat proof
Invisible under clothing
Comprised of an adhesive backside with a soft front side, the satin nipple covers are perfect for daily wear.
They are suitable for evening and gala dresses, strapless outfits, T-shirts, bridal dresses and any clothing made from a more sensitive material, hence requiring a more discreet solution.
Please note that for hygienic reasons, this product cannot be returned.
Material
60% non-woven polyester, 40% polymeric adhesive
CARE
Do not wash, do not bleach, do not iron, do not tumble dry, do not dry clean

Size & Fit infomation
Size M – 6cm will fit smaller areolas
Size XL – 8cm will fit larger areolas